Once you've finished decorating your bedroom, you will have spent a lot of time, effort, and money getting everything just right. Flooring, the colour on the walls, soft furnishings – they all take considerable effort to tie together and can all be ruined by one of the most overlooked furnishing items of the room. Curtains.
Curtains are often described as the finisher for a room by designers but can be under-appreciated by budding decorators. Because of this, it's always a good idea to invest in the best pair of curtains available within your budget. The only way to guarantee you fit the best curtains for your bedroom is to choose a bespoke option.
The good news is made to measure curtains are not as expensive as you might think. Made to measure curtains look great and complement the rest of your interior design. They also have other benefits including saving money on heating bills and helping you get a better night's sleep. So, how do you choose the right bespoke curtains for your bedroom?
Investing In Made To Measure Curtains
The first step when choosing tailored curtains is to decide on the material and colour. There will be many more choices than if you were choosing pre-made curtains, so take the time to do a little research and even order some samples. Being more thorough now will save time and money later on.
When you're happy with your material and colour you can look into a lot of other customisation options including valances, linings, and headings to allow you to create a truly unique pair of curtains. Once you've chosen the material and colour it's time to arrange to have your windows measured by the experts! This is another area where made to measure curtains will be a great investment. If you have windows that are an odd shape or just larger than the average window, then tailoring your curtains will allow for the perfect fit.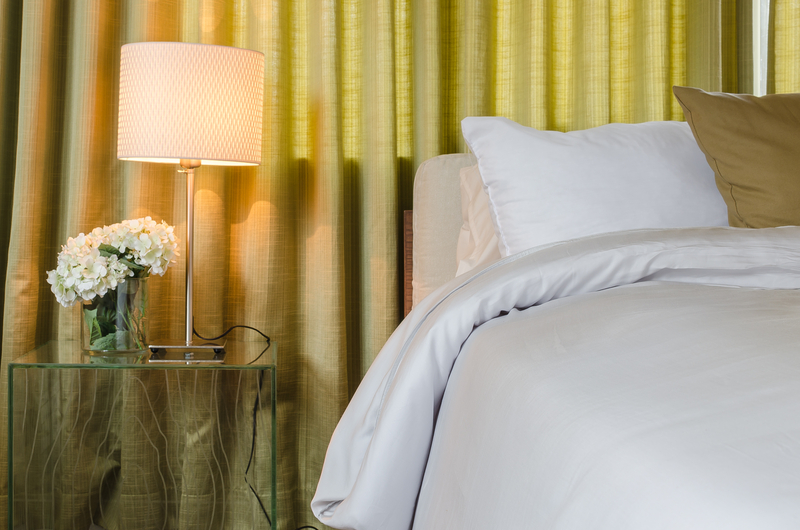 Once your curtains have been fitted you immediately see an aesthetic benefit to the room, making it a more pleasant place to spend time. If you have chosen a thicker material you will even see a small return on your investment in the form of a reduced heating bill. When drawn a thick pair of curtains will insulate the room better. If you opted for a blackout style material, this reduces the light that seeps into your room from outside. It will also reduce sound because of the thicker material, ensuring you get a better night's sleep.
If you're listing your house for sale you may also see an unintended benefit from investing in made to measure curtains. Not only will the room look better, but the tailored design will also alter a buyer's perception of the room and indeed the house.
For those looking to invest in their home and achieve a unique look there is no better option than a pair of made to measure curtains.
Contact Us
If you would like to find out more about our made to measure curtains, please get in touch today on 01624 629940 or head over to our contact page for more information.