Why should you have Velux® Blackout Blinds?
Velux windows are great for letting natural sunlight into your home, but there are instances where you want to keep the inside of your home dark. They can also cause privacy concerns if placed in the wrong room, and can impact the overall energy efficiency of your home. So what can be done to help with these issues?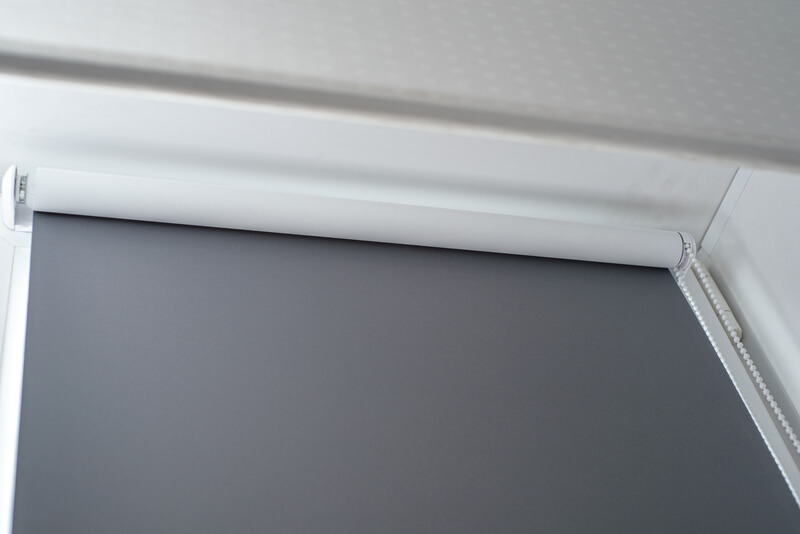 Blackout Velux® blinds are the perfect solution as they are specifically designed to keep out light and prevent anyone from looking into your home. What's more is that they can come in a range of colours and materials to ensure that you find the right design for your home. Still undecided as to whether blackout Velux® blinds are right for you? Let's look in more detail:
Better Sleep With Velux® Blinds
The light evenings and mornings during the summer months can seriously impact the quality of your sleep, even if you don't think so. A light room can seriously impact the depth of your overall sleep so it's important to try and keep it as dark as possible during the night. By investing in Velux® blackout blinds you will help to keep the light out of your bedroom and improve your overall quality of sleep. This can also be very useful for sleeping during the daytime, which is handy if you are working on night shifts and need to rest when the sun is up.
Velux® Blinds Create More Privacy
It's great to have velux windows in your home to allow plenty of light in, but it can sometimes make privacy an issue. With Velux®  blackout blinds you can help to improve the overall privacy of your home and prevent anyone from seeing into your building from above. This can be for bedrooms and bathrooms where full privacy is needed from surrounding houses or from other areas in your home. With a blackout Velux® blind, you eliminate any privacy issues from your velux windows, without compromising on the light that comes into your home when the blinds are open.
Blackout Blinds are Perfect for Children
Getting your children to sleep can be a difficult task, especially if it's still light outside and they can still see the blue sky. Kids love a routine so it can be difficult for them to fully switch off and wind down during the long summer days. With blackout blinds you can completely block out the light to make it more of a natural sleeping environment, helping them to get a better night's sleep overall. This can also be great for nap times during the day for younger children, as you can quickly and easily block out the sunlight in their room.
More Energy Efficient
Velux® windows are great for letting light into your home, but can be prone to excessive amounts of sunlight due to their sky-facing designs. Because of this, it can be hard to regulate the temperature of your room. By using blackout blinds for your Velux® windows you can block out the sunlight when it gets too hot, helping to keep your home cool in summer. As well as this, they can be used to keep heat in during the winter time.
Invest in Velux® Blackout Blinds Today
Velux® blackout blinds can help to keep the light out, make your indoor spaces more private and improve the overall energy efficiency of your home. If you need Velux® blackout blinds in your home, Talbot & Son can offer you a wide range of high quality blinds in a range of materials, colours and styles. With over 40 years of experience in the window treatment industry, we are able to help our customers find the perfect solution for their home.
To learn more about our range of blackout Velux® blinds, contact a member of our team.