Many of us are spending more time in our gardens than ever before as we finally welcome back friends and family for summer BBQs and parties. 
The Benefits Of Investing In Awning For Your Garden
A garden awning will provide shade so you can keep cool and enjoy the sun making it a garden essential you have to invest in this summer. Put simply, a garden awning is a cover that shelters and protects you from the elements. Although awnings can be used in any season, they are perfect for the summer, and here is why: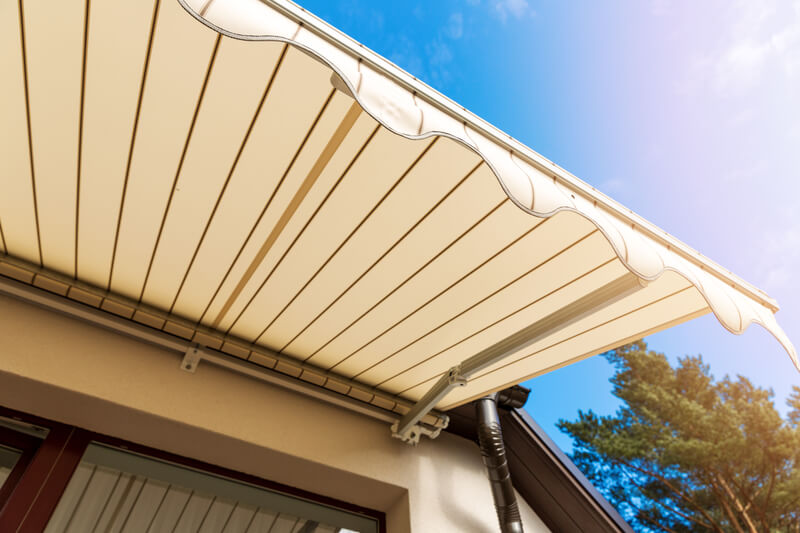 Provides Shelter & Shade
It's no secret how unpredictable the UK's weather can be, with an unexpected downpour being enough to simply ruin the family BBQ! However, an awning provides the perfect sheltering spot from the sudden rain showers that we're often met with during the summer months.
Many of the awnings available from Talbot & Son are completely waterproof, so you don't need to worry about being caught out by the weather, so you can still enjoy your time sitting outside. Awnings are also perfect for keeping you cool and shaded should the heat all get a bit too much!
Energy Efficient
With everyone making more of a conscious effort to save energy and transition into more environmentally friendly lifestyles, investing in an awning is another great way to help – and save you some money on your energy bill too! Awnings use less energy to try and cool your house down as they shade your windows from the sun, meaning that the inside of your home will be a lot cooler as well.
Alfresco Dining!
Bring your Mediterranean holiday to the UK with alfresco dining! Summer is the perfect time to enjoy a family meal sitting outside and taking in the sunshine. A garden awning will only help to enhance your alfresco experience, providing you with a cosy and covered canopy to dine under.
Adds Charm
Summer proves the perfect time to have guests round in the garden and a bespoke garden awning is the ultimate way to make your beautiful home stand out and impress your guests.
An awning adds charm to any property and can even add value, should you look to sell. Talbot & Son offers a wide range of bespoke, made-to-measure awnings, that come in different styles, colours, and fabrics for you to choose from, even offering awnings with a customisable LED lighting option and heaters so you can enjoy your outside area in
So, however you spend your summer, make it an unforgettable one by investing in a garden awning. Get in touch with Talbot & Son today to see how an awning can transform your garden into the space you have always imagined.