Window coverings are a necessity in any home. They provide privacy, insulation, and can add style to your home's interior design. When it comes to window coverings, Roman blinds are a popular choice for many reasons. 
This style of blinds is elegant and versatile, so you can match them to any décor. Roman blinds are also practical as they give you privacy and light control. However, there are many more reasons why you should invest in Roman blinds. In this blog post, we will discuss the benefits of Roman blinds and why they are so popular.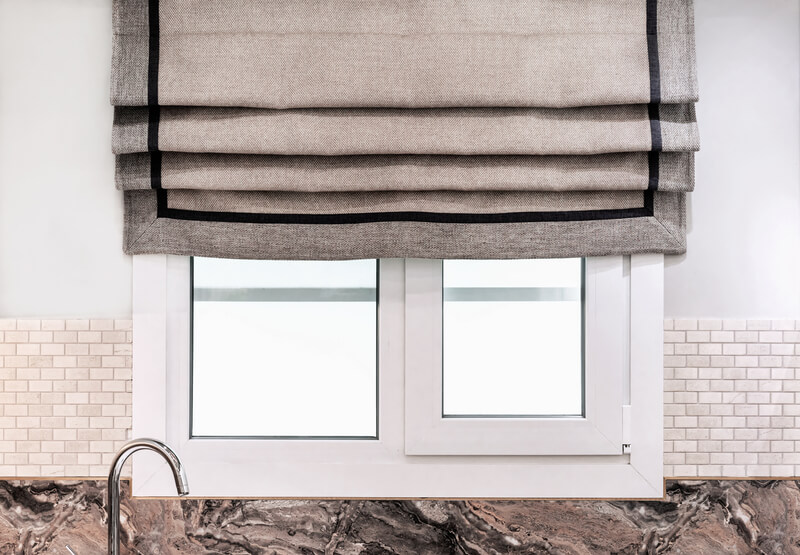 Roman Blinds Are Versatile
One of the biggest benefits of Roman blinds is their versatility. They can be used in any room and can be made to match any décor. Whether you are looking for a sleek, modern look or something more traditional, Roman blinds can accommodate your needs. They are also available in a variety of colours and fabrics, so you can find the perfect match for your home.
Vast Design Options
Roman blinds also offer a vast array of design options. You can choose from a variety of fabrics, including sheer and opaque materials. You can also select from a variety of colours, including neutrals, brights, and pastels. This allows you to create a look that is unique to your home.
Roman Blinds Are Energy Efficient
Another benefit of Roman blinds is their energy efficiency. These window coverings are made with materials that insulate the home and keep it cool in summer and warm in winter. This will help you save money on your heating and cooling bills, as well as reduce your carbon footprint.
Easy To Operate
Roman blinds are also easy to operate. They can be raised and lowered with a simple chain, making them a convenient choice for any home. Roman blinds can also be on motorised tracks which is especially helpful for those who have small children, as the chains are out of reach and therefore pose no risk.
Opting For Bespoke Roman Blinds
If you are in the market for new window coverings and want to opt for something a little more unique, you may want to consider bespoke Roman blinds. As opposed to standard Roman blinds, made to measure blinds are designed to your exact specifications, ensuring they're a perfect fit for your home.
If you have an oddly shaped window or one that is not standard-sized, bespoke Roman blinds can accommodate this. Additionally, you can choose from a variety of fabrics, patterns, colours and linings, allowing you to create the perfect look for your space.
Talbot & Son
At Talbot & Son, we offer beautiful bespoke Roman blinds that are made to your exact specifications. Our experienced team will work with you to create the perfect blinds for your home, ensuring they fit your window perfectly and are a look that you will love. Learn more about our made to measure blinds by browsing our website or giving us a call today on 01624 629940.