Soft furnishings can make or break a room and really influence the overall aesthetic, and curtains are no different. They not only frame windows and provide warmth, but they also dictate the theme of a room, so it's important you make the right choice. Of course, colour and patterns will come into it, but there's more to it than that. But how do you find out the best fabric for curtains?
As leading suppliers of curtains on the Isle of Man, we often get asked what the best fabric for curtains is. In short, it depends wholly on your needs and preferences. To help you make the right choice for your home, we've broken down the pros and cons of some of the most common types of curtain fabrics.
Choosing the Best Fabric for Curtains
Linen
Linen curtains are just like linen clothes; lightweight, airy, and very summery. Despite this, linen is an incredibly durable material and carries an aspect of luxury to it, making it perfect for dressing windows in the likes of conservatories and other rooms that you want to retain a light and bright feel.
Velvet
Exuberance is exactly what velvet depicts, and as such, this material has long-standing ties with royalty and aristocracy. Fortunately, velvet is now widely available and reasonably priced, meaning you can get a hint of upper-class aesthetics in your own home very easily. The only thing to keep in mind is that velvet requires specialist cleaning and isn't the most appropriate option in areas where it could get wet or stained.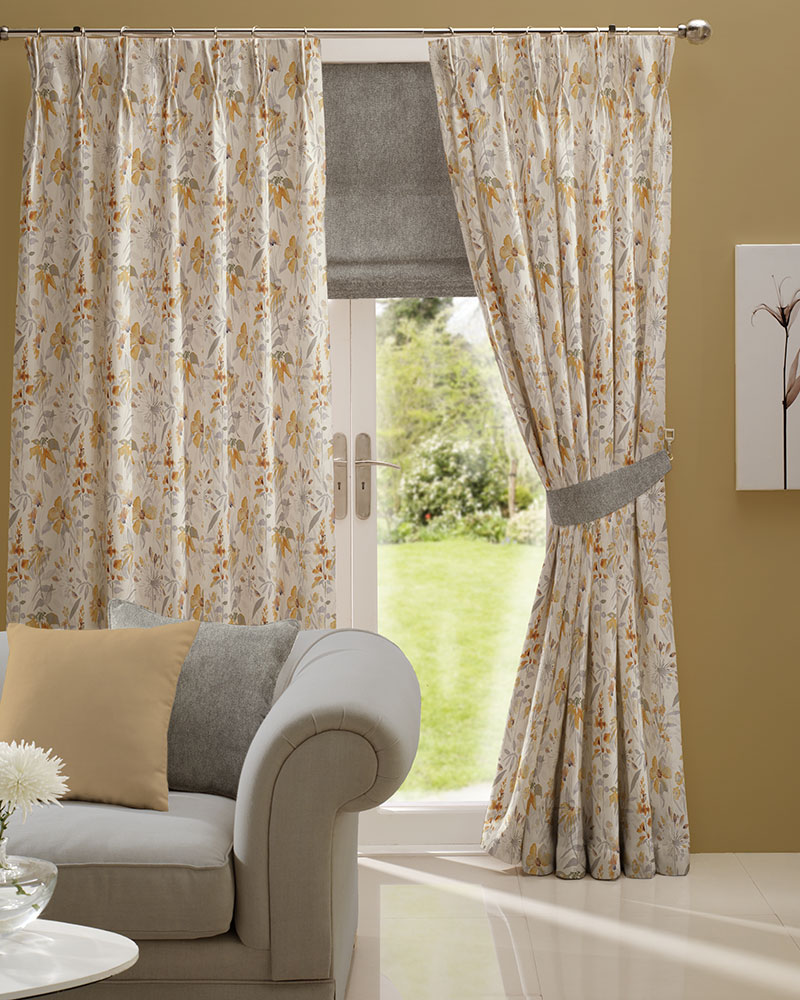 Polyester
If it's longevity and durability you want, polyester is arguably the best curtain fabric. Splashing onto the scene in the 1970s, polyester gained fame as a material that is crease and stain resistant, and is now one of the most common fabrics in the world. With this in mind, if you're in need of a durable pair of curtains, such as for a child's bedroom or playroom, or even in the dining room, polyester is a great choice.
Silk
Silk has always been associated with luxury and extravagance, so if you're looking to add the wow-factor to a room, it's a great option. That being said, silk is delicate by nature, so you need to determine whether you want decadence to come above functionality. In a bedroom or guest room, silk would be a fabulous option due to its upscale look, but in a room with high foot traffic, such as the living room or hallway, it may not be the best option.
Voile
Voile is a lightweight and largely translucent fabric that is perfect for accenting a blind or for use in a room where privacy isn't a must. If you want to make the most of your available light but still want something to frame your window, voile is a good option.
Choose Your Best Curtain Fabric with Talbot & Son
If you're still unsure what the best fabric for curtains in your home is, get in touch with our team today and we'll be happy to help you find the most suitable option.