If you're looking for a way to add class to your room with an elegant window covering, pirouette shades are the perfect choice for you and your home. 
What Are Pirouette Shades?
Inspired by the natural beauty of silk fabrics, Pirouette shades unique design softly filters and controls light with dramatic effects. Pirouette shades help create your privacy with soft vanes that float on a sheer backing, diffusing light and spreading it evenly throughout your room. You can adjust the vane position to create your desired look, open for maximum view-through, contoured for a gentle cascade, or flat for complete privacy and light control.
The style also allows for the whole blind to be retracted into the headrail allowing you access to the window directly.
Why Should I Invest In Pirouette Shades?
When considering your home decor you need to think about the practicality as well as the style. Pirouette shades offer many benefits:
● Colour Variation
Luxaflex specialise in making bespoke shades just for you. This means you'll be able to pick from a wide range of colours and styles to match your home and decor.
● Flexibility
You can transform your room depending on the amount of light you want to let into the room. You can fully open the shade to let air in, half-open so the translucent section is blocking the sun's rays, or have them closed at nighttime. You can even have them half open if that's what you would prefer. 
●       Technology
Luxaflex Pirouette shades can be connected to a home app. This means that you can control the blinds using your phone as a remote, opening and closing them from the comfort of your sofa or even integrate them with your home automation system.
● Materials
Pirouettes come in a variety of different materials that allow for heavy coverage or lighter, summery linen. 
●       Privacy & Mood Setting
Pirouette blinds provide the perfect balance between privacy and mood-setting depending on the occasion and their soft furnishing appearance adds an element of comfort. They're a shade that screams luxury and promotes a calm, stress-free environment.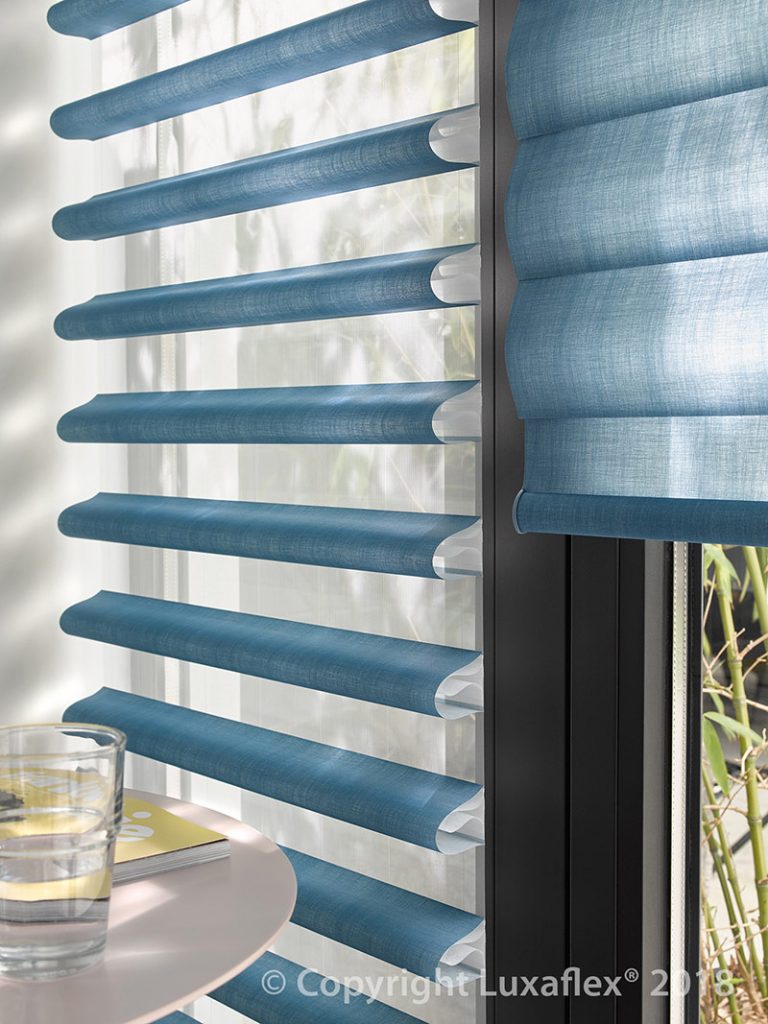 Choosing pirouette shades for your room will make your space feel bigger and add a touch of class to your room. They're stylish, practical and are the perfect choice for sitting rooms, dining rooms, or bedrooms in any type of home. 
If you would like to find out more about our pirouette shades, get in touch with our friendly team on 01624 629940 or head over to our contact page for more details.