When it comes to the place we call home, choosing decor says a lot about us as people. We all want to create an environment that is safe, secure, comfortable and one that reflects who we are.
The windows in our home are the way we see the outside world, so it's important we treat them as an extension of our decorative inclinations. There are many options to choose from, such as curtains, shutters and blinds. With the popularity of blinds growing in recent years, there are some amazing options for you to consider. But what do you choose and which of them would be suitable? Let's take a look at the ultimate blind guide:
Best Blinds For My Home
Nowadays there are now a multitude of options to choose from when looking to buy the best blinds for your home.
In addition to our friend, the classic Venetian blind, you can also get roman blinds, vertical blinds, blackout blinds, roller blinds and many more. The choices of design, materials and styles are guaranteed to help you find a style that will look amazing when installed in your home.
If you'd like to opt for a fabric blind in your home, at Talbot & Son we offer a wide variety of options. Roller blinds work particularly well in kitchens and bathrooms, thanks to the protective coating they have which helps to protect them from moisture, which is more prevalent in those types of rooms.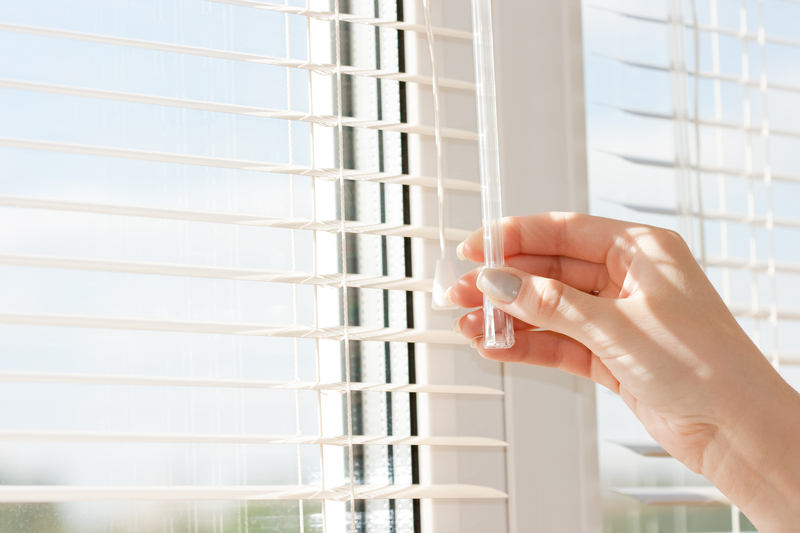 Choosing the Best Blind Guide
Blackout blinds are a fantastic choice in bedrooms, or any sunrise-facing room, so you can limit the amount of sunlight coming in. Blackout blinds include a special layer that stops light from coming through. You can also pair them with curtains or window dressings to 'double-down' on darkness, or just to give the room a different look. This is also useful in rooms that serve many purposes, like spare rooms or home offices, not least to give yourself some flexibility in terms of decor.
If you're looking for blinds that are functional then Venetian blinds and window dressings will work perfectly well. This is also something to consider if you're wanting a matching approach to your windows when looking from the outside in.
For all the different styles of blinds that are available to us nowadays, you're sure to find one that suits your style, not to mention your budget. If you're creative, you can join the design process of bespoke blinds. Blinds look amazing, whether you're inside the home or out. Play around with styles, design and fabrics and you'll be surprised how versatile they can be.
Thank you for reading this month's blog. To find out more about our ultimate blind guides, get in touch today:
Contact Us Today
Give us a call on 01624 629940 or please feel free to fill in the enquiry form on our contact page today.