Window blinds have come a long way in the last few years. The modern industry is full of possibilities and consumers are able to choose from an array of styles, fabrics, and materials when they look to purchase window blinds. This article will discuss some of the biggest blind trends of 2023, so you can stay ahead of the curve and get a head start on designing your perfect window treatments!
Automated Blinds
Automated blinds, or motorised blinds, have been on the rise for some time now and are expected to be a major trend in 2023. Automation technology allows you to open and close your shades with just the push of a button. This makes it easy to adjust your window treatments according to the light levels throughout the day.
Automated blinds offer users convenience, comfort and can also be used to program specific settings for different times of the day. This gives you the ability to create a comfortable atmosphere in your home, while also saving energy and money. The added layer of security that automated blinds provide is also a plus for many homeowners.
Venetian Blinds
Venetian blinds, a classic style of window treatment, continue to be popular with homeowners in 2023. These timeless blinds can be used as a modern design statement or as an understated solution for any room. Venetian Blinds are available in wood, metal and faux wood materials and come in a range of colours, so you can find the perfect look to match your home's decor. Venetian blinds offer a great way to control light levels, thanks to their adjustable slats, and are an affordable option for window treatments.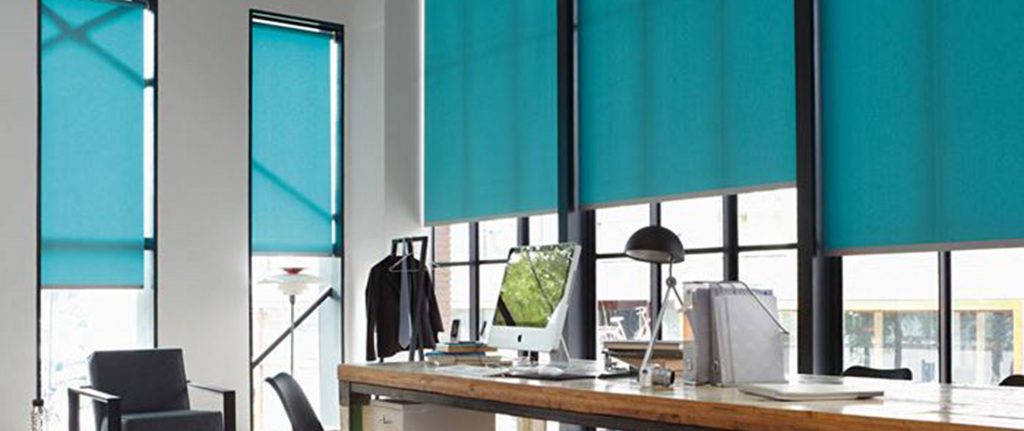 Blackout Blinds
Blackout blinds are a practical and ever-popular choice for anyone looking to block out light from their home. These blinds are especially useful in bedrooms, where complete darkness is required to ensure restful sleep. Blackout blinds come in a range of colours and styles, so you can find an option that suits your aesthetic while also getting the benefits of blocking out light.
Bold Colours
If you're looking to make a bold statement with your window treatments, then vibrant hues are the way to go. In 2023, we expect to see more homeowners embracing bright and colourful shades for their blinds. Whether it's a pop of colour in the living room or an explosion of colour in the kitchen, adding bursts of vibrant shades to your window treatments can be a great way to inject personality into your home without overdoing it.
Interior Shutters
Interior shutters remain a popular choice in 2023. These window treatments are perfect for creating a classic look, while also offering superior insulation and light control. Shutters provide a timeless look that never goes out of style and is bound to enhance the aesthetic of almost any room. Plus, shutters are incredibly durable and require little to no maintenance to keep them looking beautiful.
Keep Up With the Latest Blind Trends with Talbot & Son
At Talbot & Son, we're specialists at supplying blinds on the Isle of Man. Our extensive range of blinds are proven to be high-quality to meet the needs of all our customers, and each order is custom-crafted to your exact specifications. Whatever blind trends you're looking for, we've got you covered. Contact us today to learn more about how we can help you find the perfect window treatments for your home.