Since the 1970s, from a one-person, garage-based operation Talbot & Son has supplied blinds and curtains across the Isle of Man. Over time we have grown by providing high-quality products and services. After lots of hard work, we have become the only dedicated blinds and curtains showroom on the Isle of Man. But we don't want to stop growing and supplying exceptional products and services to more people across the Isle of Man…
That is why we have expanded and upgraded and built an exclusive new showroom. As well as a brand-new website www.talbots.im. At Talbot & Son, we want to carry on providing unique and high-quality products and services. This is why we have upgraded and adapted our business to continue to do this. We want to keep up to date with the latest trends and technologies, which is why we have built our new showroom: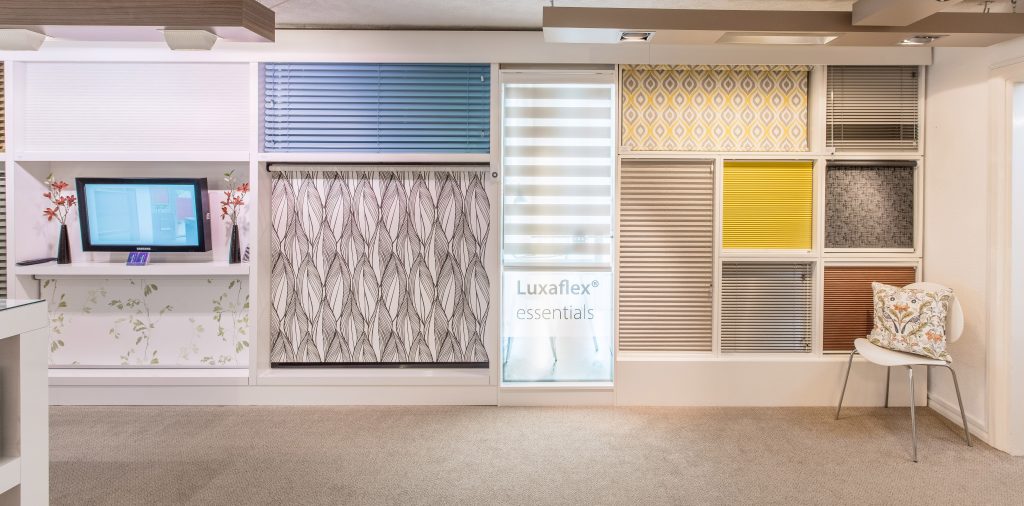 New Showroom for Perfect Blinds and Curtains
Our new showroom is 250m2 of high-quality blinds, awnings, curtains, and shutters. We aim to offer as many people as possible the trendiest styles of blinds and curtain fabrics out there. To get a real understanding of the right product for your home, you need to have a look in person.
The new showroom is a relaxed setting where you can take your time and make the right choice for your property. Whether you are looking for your home or your business, our team will find the right option for you. At Talbot & Son, we have a friendly and expert team of advisors who will always be on hand to guide you towards the right blinds and curtains for you and your home.
Luxaflex Blinds & Curtains Gallery
As part of expanding our showroom, we also wanted to increase our range of products and services. That is why we are now showcasing our incredible, brand-new Luxaflex Gallery, the only one of its kind on the Isle of Man. The Luxaflex Gallery features the latest interactive display that allows you to explore the entire range of Luxaflex products.
This state-of-the-art display is part of our goal to allow everyone a chance to see the wide variety of products we offer. We want to offer an unmatched in-store experience that provides our visitors with interior design inspiration. Visit our new showroom today and explore our incredible selection of:
· Venetian Blinds and Vertical Blinds
· Roman Blinds and Blackout Blinds
· Shutters and Velux Blinds
· Curtains and Awnings
As part of the new showroom, we have also added a specialist motorised blinds display. This features five different models of Somfy blind motors and a motorised track curtain. We have added this display to increase our product range and showcase the variety of high-tech motorised blinds out there.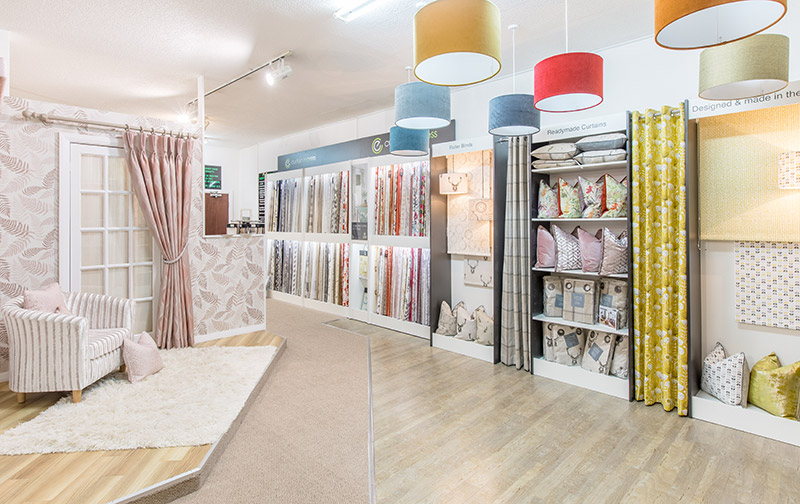 High-Quality Ready-Made Curtains
Another exciting new range we have added is our ready-made curtains, cushions, and lampshades. We want you to see and feel the curtains we offer before you make a purchase. This way we can guarantee you are leaving with the right product for you and your home. As well as this we offer a full range of curtain poles, tracks, and fittings.
Contact Us Today
If you are interested in any of our products or services, get in touch with one of our team today on 01624 629940. Or please feel free to fill in the enquiry form on our contact page for more information right now.