How Blackout Blinds Can Help With Sleep
Do you find it hard to sleep during the summer because of the sun? Are you tired of waking up early because the light is too bright? If so, blackout blinds may be a good solution for you!
Blackout blinds are designed to completely block out the light, which can help you get a better night's sleep. They come in a variety of materials, including vinyl, fabric, and metal. You can even find ones that are motorised for easy operation.
In this blog post, we will discuss the benefits of using blackout blinds and why they're such a popular choice for homeowners.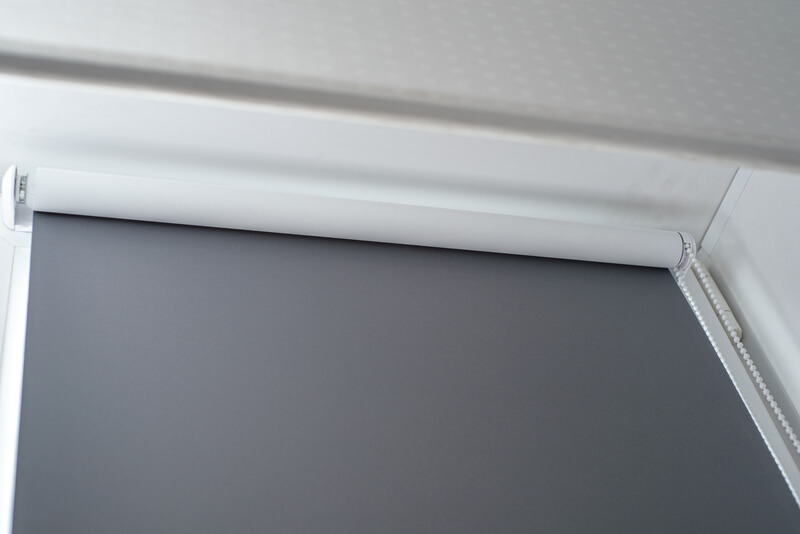 Why Blackout Blinds Are Such A Popular Choice!
There are many reasons why blackout blinds are such a popular choice. For one, they're extremely effective at blocking out light. If you have trouble sleeping during the summer when daylight hours are longer, blackout blinds can help you get a better night's sleep. They are also great if you work night shifts, or if you have young children who take naps during the day, as they will allow you to completely darken the room.
Another reason why blackout blinds are so popular is because they can help you regulate the temperature of your home. By blocking out sunlight, they keep your home cooler in the summer. And in the winter, they can help keep heat in, which can save you money on your energy bills.
As well as better energy efficiency, blackout blinds can also provide privacy and security. If you live in a busy area or have large windows, they can stop people from being able to see into your home, which is particularly useful in the evenings when you have the lights on.
So there are many benefits to using blackout blinds, and it's no wonder they're such a popular choice for homeowners!
Invest In Blackout Blinds Today!
If you're looking for a way to improve your sleep, or if you want to save money on your energy bills, investing in blackout blinds is a great choice. At Talbot & Son, we offer a wide selection of blackout blinds in a variety of materials, colours, and styles, so you're sure to find the perfect ones for your home.
You can also choose from plenty of additional options, from battery operated blackout roller blinds to stylish finishes such as pelmets and cassettes. Whatever your requirements for your bedroom blackout blinds, we'll have the perfect solution for you.
Plus, you're sure to be in good hands as we have over 40 years experience in the window treatments industry. We are passionate about helping our customers find the perfect solution for their home, and our team of experts are always on hand to offer advice and assistance.
Visit our website today to browse our range of blackout blinds, or contact us on 01624 629940 to discuss your bedroom blind requirements. We look forward to helping you achieve the perfect night's sleep!