We live in a time where, thanks to modern-day technology, we have several advancements that were not present in past eras, advancements that allow easier and quicker control within various areas of our lives. One of the areas of our lives that has been affected in this way is our home life.
Home automation presents us with plenty of benefits. It allows us to operate parts of the home with ease, with actions such as changing settings becoming so much easier, meaning we can fine-tune our household to more comfortable levels. Home automated systems also mean we use less manual labour for these processes than would have been required in the past.
This is great for when people are relaxing in their homes! Thanks to clever smartphone and tablet integration we can even operate key home features through the use of an app. One of the popular choices of home automation systems to be implemented in a living space is automated blinds.
Electric Blinds Have Several Advantages
Good Accessibility
If you, or someone else in your household, has a mobility issue, automated blinds are an excellent consideration. An individual can keep a remote with them that they can use to operate the blinds from their most comfortable position. Whatsmore, makers of the remotes make sure it's designed with a strong emphasis on good usability. This helps more people able to operate blinds with comfort.
Quiet Operation
These days, the operating sounds of electric blinds are almost silent, so you do not need to worry about being disturbed by noise every time someone operates the blinds.
Long-Lasting Battery Power
The average battery life of a battery-powered blind that is used daily lasts around 1 year, before needing to be recharged. 
Make Energy Savings
The great thing about blinds is that they add a layer of insulation to windows that otherwise would present weak spots for energy efficiency. Electric blinds provide these same benefits, while being a lot more convenient to adjust should you need to do so.
Safer for Children and Pets
All electronic blinds are cordless and wireless which, in turn,, eliminates the danger to children and animals from the types of harm associated with regular blinds due to their cords.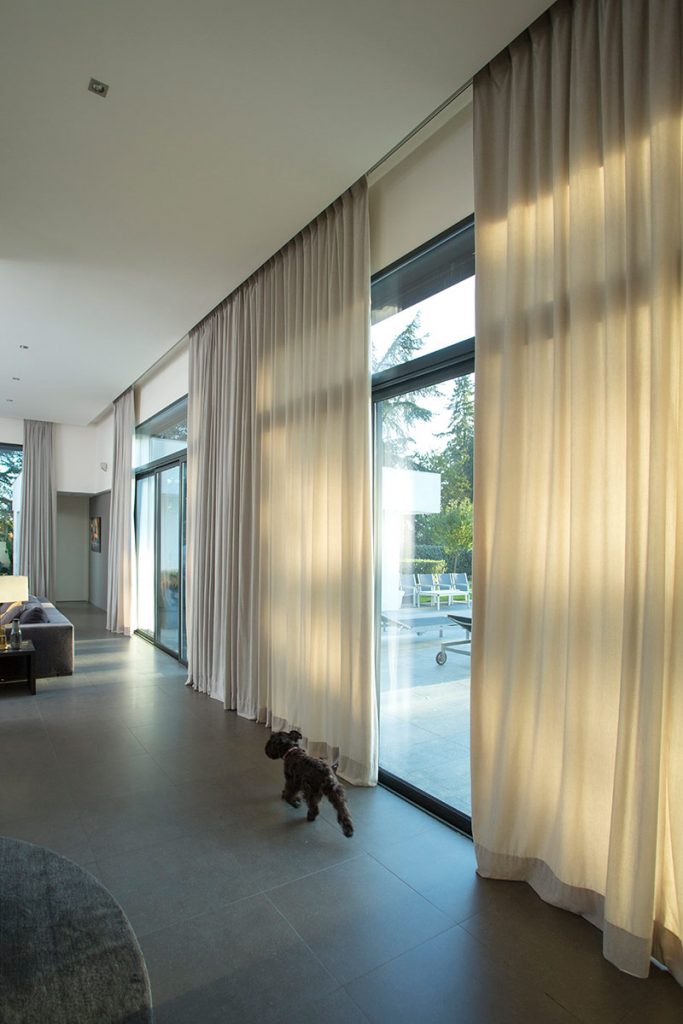 Adds Extra Security to a Home
In this day and age, we have apps on our side! With this in mind, there are apps available for smartphones and tablets to control electric blinds. The app allows users to open and close blinds at certain times of the day, creating the impression that someone is at home when they are not. For example, if they're on holiday. It could be enough of a deterrent for any would-be-thieves who would otherwise think that no one is home.
So, it is fair to say, there are many benefits to home automation and this applies to the use of electric blinds. By installing automated blinds in a home, not only does it provide households with a much more user-friendly system, but it also allows them to save time, money, and energy, too.
Contact Us Today
Give us a call today on 01624 629940. Or please feel free to fill in the enquiry form on our contact page to find out about any of our other services.