Roller blinds offer a contemporary modern feel to any space at home. They are versatile and can be used in a variety of rooms with maximum effect. There are plenty of advantages to choosing handmade roller blinds. However, initially many benefits aren't always clear. Let's unpack some of the benefits of roller blinds for your home.
Why Should I Invest In Roller Blinds For My Home?
Roller blinds are a future-proof solution for window drapery in your home. They offer simple, clean lines as part of a complete interior design and come in a wide range of colours and designs. They are easy to use and when professionally measured and fitted they will fit your windows perfectly.
Roller blinds offer the household a sleek and subtle design that will continue to function and keep your home looking its best with a small amount of maintenance.
Roller blinds are easy to keep clean as they don't collect dust. Cleaner drapes are a more hygienic choice for your home overall and help you to create a cleaner and healthier environment for your family.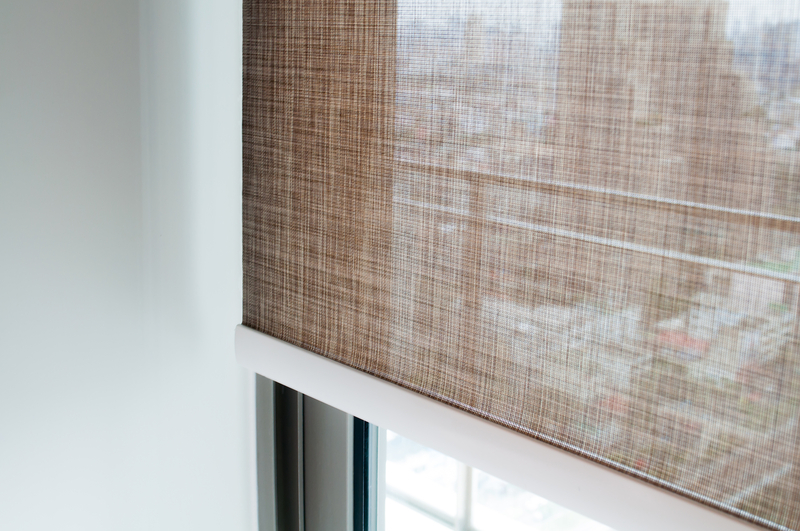 For households decorating on a budget, roller blinds could be the best choice for your interior. They are more affordable to buy and install.
Roller blinds are a simple solution for all your drapery needs. Opting for bespoke and handmade blinds can give you the freedom to choose the colour and style of the blind to match your interior design. They are also made to measure, meaning that these bespoke blinds can fit most window sizes.
We manufacture Roller Blinds right here on our premises using the highest quality fabric and components, giving you peace of mind that you will be receiving a quality, long lasting product. Our rollers also come with a 3 year guarantee.
Range Of Customisation Options
With bespoke roller blinds, there are endless possibilities.
For a stylish finish to your Roller Blinds add a sleek Senses Cassette and bottom bar. The Cassette conceals the roller's brackets, fixing and components underneath a neat pelmet. The Senses pelmet can be covered in a fabric or as a plain cassette in either Silver, Cream, White or Black.
Add a finishing touch to your blind with a decorative shape, pole, eyelets, braid or pull to coordinate with your décor.
You can upgrade from a standard manual operated blind to a battery operated blind with remote control or even go a step further and integrate your roller blinds into your home automation system.
To find out more get in touch on 01624 629940 or head over to our contact page for more details.