When choosing blinds for your home, there are a number of factors to consider to get the decision absolutely correct. The type of blinds you choose will depend on your needs and preferences and the style of your home. In this blog post, we will discuss 10 things to consider when choosing blinds for your home.
Choosing Blinds by Type 
When it comes to choosing your blinds, the most obvious and more important thing to decide is the types of blinds that might suit your space.
There are many different types of blinds depending on your style and what you need them to do practically. You can choose from roller blinds, Roman blinds, vertical blinds, multishade blinds and lots more. PowerView Motorisation is also a good option for convenience.
Function of Blinds
Why are you choosing blinds rather than curtains or other options? Well, when you choose home blinds, you can usually guarantee the ability to block out the sun at any angle, let in the light when you're feeling summery and give you that waterproof security to be useful in bathrooms or kitchens – a benefit that curtains don't always offer.
Venetian blinds are perfect for blocking out the sun as it moves across the sky, but are also an excellent option for easy cleaning. 
Choosing Blinds by Style 
The style of your home will also play a huge role in the type of blinds you choose. For example, if you have a modern home, you may want to choose sleek, minimalist blinds. If you have a traditional home, you may want to choose blinds with more ornate details.
For the modern look, venetian blinds or motorised blinds work perfectly to give you that high-tech industrial feel. But if you're looking for more of a luxury, chilled space, then Roman blinds offer the flexibility of bespoke creation with a material that matches your style.
Choosing blind colours is also an essential aspect of your research. Try to find something that stands out, perfectly shows your personality and will stand the test of time.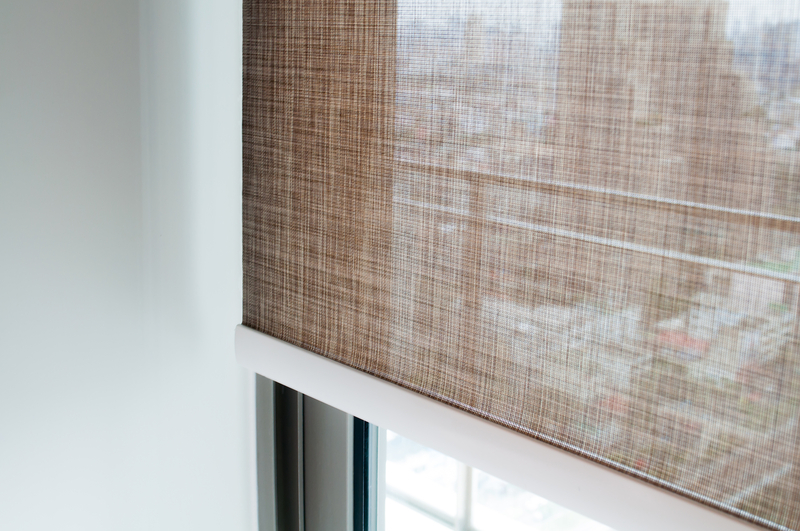 Consider Budget When Choosing Blinds
One of the most important aspects when choosing blinds is your budget. Consider how much you have to spend before you shop so you're not disappointed if you fancy one of the more expensive options.
Setting this budget earlier will give you a clearer picture of what will work for you and won't. Roller blinds and Venetian blinds are the perfect more affordable option and they look amazing!
Installation
Installing your blinds is one of the most important aspects of your project. Some blinds can easily be installed, while others might require that professional touch.
Select a blind that you're happy to install at home, or that you're comfortable with paying for that extra installation service to get the best finish.
Maintenance or No Maintenance 
Low-maintenance blinds are the dream. They take very little cleaning and don't fade easily in the sun.
Roller blinds, for example, may just need a quick dust every so often, while Venetian blinds may collect dust more easily due to their horizontal slats. The plus side though is that Venetian blinds are usually waterproof, so a more thorough clean will work wonders. The question is, how much time do you have to dedicate to blind maintenance?
Do You Have Kids?
If you have children, there are a few aspects to consider – the most important being safety.
Young children will naturally grab at cords and chains hanging down and this may present a hazard. Electric, motorised blinds present the perfect solution, as they can be controlled using a remote control, or even your mobile phone, removing the risk entirely.
Blind fabric considerations are also not to be taken lightly. Children have sticky fingers and tend to make a mess while playing. It's a good idea to select a fabric or type of blind that can easily be wiped clean.
Energy Efficiency
Energy efficiency is a major player in today's home decor considerations. Motorised blinds are incredibly efficient to run and they keep the heat in throughout the winter and out in the summer, saving you lots on heating and cooling.
Choosing Blinds With Automation
Automation is the next big thing and you can now automate your blinds. Your blinds can be set up as part of your home installation, meaning you can change the angle of the blind throughout the day at the touch of a button, or set them to open and close at specific times.
Setting your blinds to open in the morning is a great way to wake up.
Blinds for Privacy 
Privacy is key. Using a Roman blind or Roller blind will give you the very best privacy, as no one can see through the solid material. However, you need to have your blinds fully closed – a great way to feel safe at night.
If you're looking for more privacy throughout the daytime, without losing out on all of that sun, then a Venetian blind might work better for you. It breaks up the room making it more difficult for people to look in, but also offers some light into a darkened room.
Stunning Domestic Blinds With Talbot and Sons
Here at Talbot & Sons we offer a range of high quality blinds of all shapes and sizes. If you're on the lookout for blinds in Douglas and the Isle of Man, our friendly and knowledgeable team will be able to help you find the perfect design and style that suits your needs and budget.
Contact Talbot & Sons today for more information.